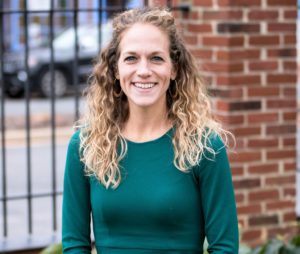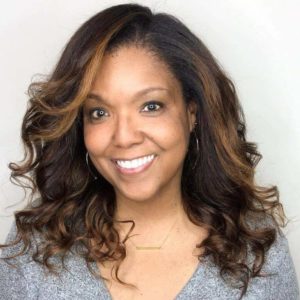 PRESS RELEASE
For Immediate Distribution
July 14, 2021
Contact:  Mary Lee Anderson
ExecutiveDirector@seniorservicesalex.org
703-836-4414, ext. 111
Senior Services of Alexandria Welcomes New Board Members
Bringing a Wealth of Experience from the Public, Private and Non-Profit Sectors
ALEXANDRIA, VA – Senior Services of Alexandria (SSA) welcomed 5 new board members at its virtual Annual Meeting on June 16, 2021. The new members have a broad range of experience from the public, private and non-profit sectors.
"We are pleased to welcome the new SSA Board members who will bring their own unique perspectives, said incoming Board Chair Kerry Donley.  We look forward to a productive year including expanding our outreach to the city's diverse older adult populations."
The new board members are: Josh Bagley; Christine Friedberg; Jane Hughes; Risa Kornegay and Frank Shafroth.
Josh Bagley is the Administrator of the Small House Health Care Center at Goodwin House Alexandria. He first fell in love with older adults as a high school student volunteering weekly at an Assisted Living community. He is a member of the Goodwin House Infection Precaution and Planning (IPP) team which was established in March 2020 to lead GHI's response to the coronavirus pandemic. In a broader role supporting Goodwin House Incorporated, Josh oversees technology strategy as the Chair of the Technology Strategy Team. Josh holds a B.S. in Health, Society & Policy from the University of Utah and an M.S. in Health Administration from the George Washington University.
Christine Friedberg is the Owner/Administrator of Griswold Home Care in Alexandria. She's been in this position since 2012. Prior to that she was the Director of Sales Innovation at FRANdata where she cultivated strategic relationships within the franchise community to further FRANdata's position as the industry leader in franchise research and consulting. In 2019 Christine was named by the Alexandria Chamber of Commerce as one of the "40 Under 40."  She is a member of the Alexandria Rotary Club and Board Member with Rebuilding Alexandria.  Christine is a graduate of the University of North Carolina at Wilmington.
Jane Hughes is a native of New England, born in Providence, Rhode Island and a graduate of Providence College. She relocated to Alexandria in 1996 and began a 20- year career with our local community newspapers enjoying success first at The Alexandria Gazette and later The Alexandria Times. In April of 2018, Jane joined Silverado Alexandria Memory Care as the Family Ambassador prior to opening in April of 2018.  She has enjoyed the challenges of opening a new community with a wonderful team of professionals creating a vibrant, caring and dignified life for people living with memory loss.  In June of this year Jane took on a new challenge as Sales Manager of the Sara Campbell boutique located in Old Town, Alexandria.  Jane has two adult children and is active in the greater Alexandria community.
Risa Kornegay has been an Alexandria resident since 1996.  She currently works as a Technical Advisor in the Office of the Chief of Staff for the Internal Revenue Service.  Prior to joining the IRS, Risa was the Editor in Chief of State Tax Products at Tax Analysts and an adjunct professor at George Mason School of Law, teaching State and Local Taxation. She is also a trained mediator and conflict resolution specialist. Risa is a proud graduate of the University of Virginia and Howard University School of Law.  She and her husband, Robert, are active members of the historic Alfred Street Baptist Church in Alexandria, Virginia.
Frank Shafroth has had an extensive career in both the public and private sectors. He held various positions on Capitol Hill including Assistant Counsel for the U.S. Senate Housing and Community Development Subcommittee; Special Counsel for former U.S. Congresswoman Gladys Noon Spellman and Assistant Counsel for former U.S. Senator John Heinz.  Frank worked at the National League of Cities and the National Governors Association as well as an Adjunct Professor at George Washington University and Assistant Professor at George Mason University.  He's been the Chair of the Alexandria Economic Opportunities Commission and a long-time ALIVE! Volunteer.  Frank is a graduate of Stanford University and Georgetown University Law Center.
SSA welcomes this distinguished group of individuals to its Board of Directors for the 2021-2022 term.  For more information about SSA's work in the community go to www.seniorservicesalex.org or its facebook page.
###
Senior Services of Alexandria provides services and programs that help foster independence and self-sufficiency, enabling older adults within the City of Alexandria to age with dignity. SSA is a member of the Catalogue for Philanthropy as one of the best non-profits in the Washington, DC area.