2019 Annual Gala
Saturday, March 16, 2019
 Westin Alexandria
6 pm to 10 pm
We anticipate that 400 or more guests will attend the celebration to honor those who have helped make Alexandria a great community for all ages.
We hope that you will join us, Alexandria city officials, and other community leaders for this exciting evening, featuring dinner, the Bruthers Plus One band, a live raffle, and a silent auction. Tickets can be purchased here:
This year, SSA plans to honor individuals who have helped make Alexandria a caring and compassionate community for everyone, and also continue our history of honoring a family who has passed down a tradition of community service from one generation to the next. Therefore, we are pleased to announce that our evening's honorees are:
U.S. Congressman Don Beyer and his daughter Stephanie Beyer Kirby
Lynnwood Campbell
and Jen Walker
We hope that you, too, will lend your support to help sustain SSA's expanding programming by becoming a Platinum, Gold, Silver or Bronze Sponsor of this special event.  Contact Cassie at development@seniorservicesalex.org for more information. To be listed on the Gala invitation, a contract must be signed no later than Monday, January 14, 2019.
We are so grateful to our early sponsors:
Presenting Sponsor
Platinum Sponsors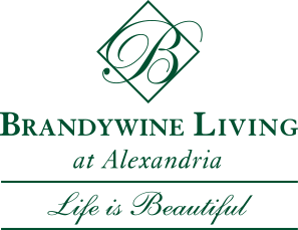 H. Arthur Sauer
Gold Sponsors
Aarondale Community & Paul Spring Community
Atlas Services, LLC
Beyer Auto
Everly-Wheatley Funerals and Cremation
Thomas J. Fannon & Sons, Inc.
Goodhart Group
Goodwin House
Life & Estate Law Planning Center
Silverado Memory Care
Synergy HomeCare
Woodbine Rehabilitation & Healthcare Center
Silver Sponsors
Susan and Carl Behnke
Deborah & Lynnwood Campbell
Caudron Megary Blackburn Wealth Management Group of Wells Fargo Advisors
Demaine Funeral Home
Greenspring Retirement Community
Krekeler Brower Wealth Advisors, LLC
KWC Certified Public Accountants
Law Offices of Deborah G. Matthews
Merrill Lynch Elder Care and Special Needs Group
Monarch Title
Mount Vernon Healthcare Center
Vanessa & Warner Moore
Kitty Porterfield
Redmon, Peyton & Braswell LLP
Reunions
Norma & Tom Roberts
Mark Roth
Signature Estate & Investment Advisors
Simpson Development
Paul & Clara Beth Van De Water
Walsh, Colucci, Lubeley & Walsh
Bronze Sponsors
AARP Virginia
Hon. Willie Bailey
Janet Barnett
Maribeth Bersani
Burke & Herbert Bank
Capital Caring
Caring Considerations
Caring Transitions
Clarke & Sampson Inc.
The Columbia Bank
Susan & Bob Dawson
Kristin Eagan
ElderTree
Carter & Michael Flemming
Jane & George Foote
The Fountains at Washington House
Nina Greene
Greene Funeral Home
Greenhill's Pickett Place Foundation
Griswold Home Care
Connie & Bud Hart
Hon. Amy Jackson & Blaine Jackson
John Marshall Bank
Catherine Davis and James Kenimer
LifeMatters USA
Lynn & Mike McCaffree
M&T Bank
McLaughlin Ryder Investments, Inc.
Monument Title
Old Dominion Home Care, Inc.
Greg Parks for Clerk of Court
Hon. Del Pepper & Dr. F.J. Pepper
Catharine M. Puskar
Rich Rosenthal Brincefield Manitta Dzubin & Kroeger, LLP
TAD Relocation & TAD Transport
Tartan Properties
Virginia Hospital Center Senior Health Department
Wade, Grimes, Friedman, Sutter & Leischner, PLLC
Carolyn & Roland Wilder
2018's Golden Anniversary Gala
SSA's Golden Anniversary Gala was a festive reunion, honoring the legacy of those who have helped build SSA, including founders, former honorees, and former Board members. We are so grateful to everyone who joined us, Alexandria city officials, and other community leaders for a wonderful night. You made our 50th anniversary so special.
SSA's 2018 Golden Anniversary Gala was held on Saturday, March 17th at the Westin Alexandria from 6pm to 10pm.
Photos from the event can be found on our Facebook page and flickr.