Here is your weekly SSA Connection – Hope you enjoy!
How trees talk to each other
"A forest is much more than what you see," says ecologist Suzanne Simard. Her 30 years of research in Canadian forests have led to an astounding discovery — trees talk, often and over vast distances. Learn more about the harmonious yet complicated social lives of trees and prepare to see the natural world with new eyes.
Click here.
The Pioneer Woman Ree Drummond's Crisp in a Pinch
Check out this easy summer dessert!
Click here.
10-Minute Total Cardio Workout with David Jack
Take 10 minutes out of your day to feel stronger!
Click here.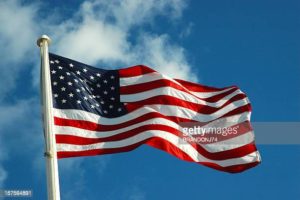 The History of Flag Day
June 14th is Flag Day. Click here to learn about how this holiday came to be.
Upcoming Alexandria Library and Other Events
Juneteenth 2023 – Office of Historic Alexandria
On June 19th, is Juneteenth commemorating the end of slavery in the United States.
Click here to see the activities sponsored by the Office of Historic Alexandria.
The Nacirema Society Requests the Honor of Your Presence at a Celebration of Their First One Hundred Years – Sunday, June 11, 3-6 pm at Little Theater of Alexandria, 600 Wolfe Street, Old Town, Alexandria
Don't miss this magnificent play and talk back session with Audrey Davis, Director of Alexandria Black History Museum, Jacqueline Tucker, Race & Social Equity Officer for City of Alexandria, Sheriff Sean Casey and moderated by Jim Paige, Exec. Dir. Concerned Citizens Network of Alexandria.
For tickets click here.
Dance Fitness Cardio Class – Tuesday, June 13: 6:30pm – 7:30pm
Charles E. Beatley Jr. Central Library – Large Meeting Room
Pump up your heart beat while dancing and having fun!
Click here.
Division of Aging and Adult Services "Town Hall," June 15, 4-6 pm, 4580 Mark Center Drive, lobby room 1305, Alexandria
The Division of Aging and Adult Services invites you to discuss matters that are important to you. Share your ideas and suggestions, June 15, 2023 from 4-6 p.m., 4850 Mark Center Drive, lobby room 1305. No RSVP is required.
This meeting will be held in-person but you may join us virtually. The Zoom information is listed below:
https://zoom.us/j/93236192631


Meeting ID: 932 3619 2631
Passcode: 203770
Telephone: 301.715.8592