Each year, Meals on Wheels America partners with Subaru of America for its annual Share the Love Event. Since its creation in 2008,  Share the Love has helped Meals on Wheels programs across the country deliver more than 1.7 million meals to seniors, and here in Alexandria, SSA has developed a partnership with Beyer Subaru that has extended to yea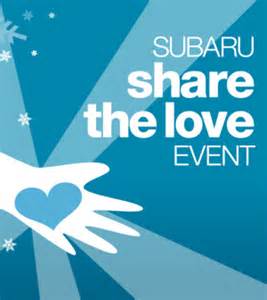 r-round volunteer work done by employees.
Across the country, when customers purchase a Subaru vehicle during the promotion, Subaru donates $250 to the charity of their choice. This year, Senior Services of Alexandria was named Beyer Subaru's Hometown Charity, and will receive a share of the donations raised by our local dealership during the campaign.
Senior Services of Alexandria has also partnered with Beyer Subaru to organize a blanket drive for home-bound Meals on Wheels clients, and to encourage members of the Alexandria community to volunteer to deliver Meals on Wheels throughout the year.
This year's promotion will take place from November 21st, 2017 through January 2nd, 2018. For more information about how to get involved, call Senior Services of Alexandria at 703-836-4414 x 113.